Nature-based air filtration
C:aire wants to make every breath worth breathing. According to the latest research, we spend on average 90% of our time indoors, but what are we breathing?
This is an essential question for our well-being not only during a pandemic. Although the concern of air pollution outdoors due to the exhaust gases, heavy industry etc. is widely spoken about, we often breathe in stuffy and even more polluted air than outside.
Not realizing the problem, we feel fatigued, less able to concentrate, and suffer from negative effects on our health. On the market there are no sustainable solutions to fight indoor air pollution and odours yet.
Our competitors either emphasize only the efficiency or provide a sustainable solution with low impact. That is why our team is working towards air purification through biological filtration. We are building a filter that would eliminate up to 98% of unhealthy particles in the air with the help of bacteria.
This way, we can consolidate the existing tradeoff between efficiency and sustainability. With the usage of different bacteria cultivated in the filter, we can offer customized solutions for multiple kinds of odours with an efficiency compared to 1000 plants on a square meter.
For more information, please see the website: caire-solutions.com
Follow on instagram: we.caire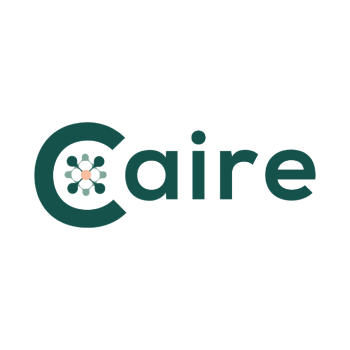 WU Wien: Reyhan Ates, Sophia Keyner, Jasmo Nickol